Best PE Prep Courses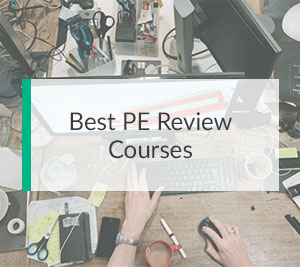 If you've passed the
FE (Fundamentals of Engineering) exam
, you're probably wondering what's next? To
create more opportunities
and grow your career, a
Professional Engineer (PE)
license is the answer.
Analytical reasoning

Quantitative deduction

Discipline-specific concepts
The PE course is held twice annually with the purpose of professional licensure. It's a challenging test and something you must work hard to prepare for.
Enrolling in a top-rated professional engineering exam prep course is your best bet to pass the first time around. You should consider a number of factors when looking for the best review site.
Practice questions and exams

Length of access

Price and guarantee

Certificate of Completion

Dynamic content (e.g. videos and podcasts)

Student support

Live instruction
---
2020's Best PE Exam Review Courses
Ultimately, you want to look for something that best suits your learning process and schedule. With that in mind, these are the five best sites offering the
top PE review courses
today:
---
Here is how these courses can help you prepare:
COURSE RANK
#1
#2
#3
#4
#5
GET STARTED
Full Course
Full Course
Full Course
Full Course
Full Course

COURSE NAME

PRICE

Custom pricing (based on type of engineering)
$247/month and $997/year
$397/month,
$697/
6 months, $997/year
Prices range from $599 to $1,799
Prices range from $890 to $1490

CERTIFICATION OR COMPLETION

Yes
Yes
Yes
Yes
Yes

EXCERSIZES

2 full practice exams and thousands of practice problems
2 Breadth, 1 Depth exam, and over 150 video example problems
Simulated breadth/depth exams
Hundreds of practice questions
Over 200 practice questions

ACCESS PERIOD

Monthly subscription
1 month, 6 months, or 1 year
Unlimited
120 days
Unlimited

LIVE INSTRUCTION

Live classes and office hours
Not available
In-person and live webinars
In-person and live instruction
In-person and live instruction

VIDEO CONTENT

50+ hours
2-7 hours
100+ hours
72 hours
64 hours

SUPPORT

Phone, email, and online
Social media and email
Phone and email
Phone and email
Chat, phone, and email

DISCOUNT

Bundles 15% off with free shipping
Discount for paying in full on 6-month and year plan
No
Save 20% on 4 or more months of On Demand
No
#1 PPI2Pass PE Review
PPI2Pass
provides the most extensive review programs available for engineering. A partner of Kaplan, the company was founded by Michael Lindeburg who authored the original review course for the Civil PE. All materials are consistently updated to current exam specs.
PPI2Pass PE review stands out for its comprehensive resources and mix-and-match flexibility. A student is not limited to specific bundles. You can access materials that guide you the best.
To start, simply enter the exam date and take a quick diagnostics test. The system will then create a plan to meet your specific needs. This includes items like:
Reference manual

Practice problems

Realistic practice exams

Flashcards

Book tabs

Calculator

And more!
Also, you might want to take advantage of their early-bird pricing. If you enroll in the
Live Review
course and find out you passed the exam, you get a 100% refund.
Alternatively, if you happen to fail the exam after enrolling in a Live Review course, PPI offers a 90-day guarantee
OnDemand
course for free.
---
#2 Ultimate Civil PE Test Prep

The
Ultimate Civil PE Review
comes with 10 modules that cover 8 topics found on the civil PE breadth exam. It's a very focused course that is continuously updated to meet specifications. In addition to the Introduction and Conclusion module, their review course will cover:
Project Planning

Means and Methods

Soil Mechanics

Structural Mechanics

Hydraulics and Hydrology

Geometrics

Material

Site Development
The Ultimate Civil PE Review also includes over 150 video practice problems, 2 full-length breadth practice exams, a depth exam of your choice, and 20 theory questions.
The entire course references the PE Civil Reference Manual. It's the most used tool in the industry, so it's a great resource for them to pull from. (Quick tip: If you don't have the CERM then get it at
PPI's store
and use their discount code of CIVAC to get 15% off.)
Additionally, this is a terrific option for students who want to save some money on their PE test prep. That's because this company has extremely flexible pricing built out between 1-month, 6-month, and yearly subscriptions.
However, keep in mind this course is solely offered for Civil Engineering. Other practices, like Chemical, Environmental, Mechanical, and others aren't covered.
---
#3 EET PE Exam Prep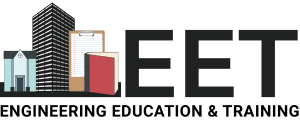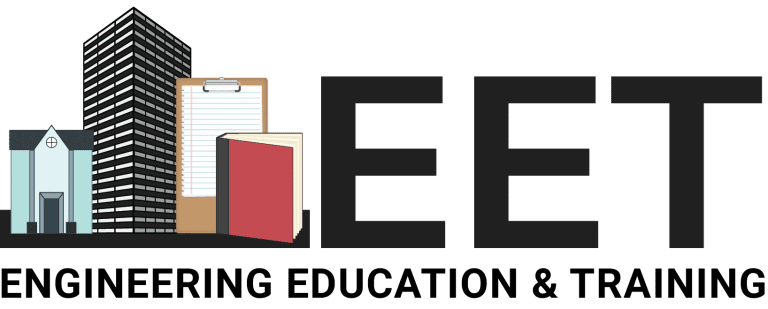 Engineering Education and Training
offers a variety of professional and comprehensive review classes to pass the PE exam. They have a high success rate (80-85%) and great feedback from students and test-takers. If you do not pass after your first review session, you can repeat the class for free in the following season.
Additionally, EET's interactive review classes are designed to fully engage class participants. Students work to solve problems while receiving continuous feedback. All instructors are experts in exam preparation with practical insight into the PE exam. They work to combine the fundamentals of the subject matter and problem-solving techniques to fully equip people for exams.
EET offers review classes in the field of Civil Engineering. This includes:
Fundamentals of Engineering
Breadth

Depth

Structural

Transportation

Construction

Geotechnical

Environmental (Water Resources)
The cost of the Civil PE courses depends on the option you choose:
OnDemand Webinar, Live Webinar,
or
Live Seminar
. It also depends on the type of engineering— Structural, Construction, Geotechnical, and more. All in all, the cost is very affordable with prices in the range of $550-$650.
However, it should be noted that the EET PE review is solely for licensure in the state of California and only covers certain types of engineering. Therefore, students looking for licensure in other jurisdictions should look elsewhere or simply take advantage of their other appealing features.
---
#4 TestMasters PE Review
TestMasters
offers three different ways to learn with their courses. This includes:
Live In-Person

– Traditional classroom teaching and instruction.

Live Online

– Web-based (Cisco WebEx) teaching in real-time with live instruction.

OnDemand

– Learning through pre-recorded videos at your own pace.
All of their review courses come with customized course manuals that were developed by experienced instructors. They guarantee that if you attend every class and view all the required materials, you will pass the test. However, if you don't succeed the first time, TestMasters allows you to retake the course again for free.
TestMasters comes with a variety of course materials, including 72 hours of instruction that are focused on helping you pass. But the unfortunate truth is that TestMasters doesn't offer courses for every PE exam. Instead, they cover the following:
Civil Engineering

Mechanical Engineering

Electrical Engineering

Environmental Engineering

Chemical Engineering
Of particular note is that the TestMasters PE binder and reference notes get rave reviews online. In fact, many engineering students have reported that they use this as a sole study resource. It's much more practical than hauling a bag of books and it gets straight to what's essential for passing the exam.
Keep in mind that unlike the other review courses on this list, TestMasters does not come with any practice exams. So if this is a resource you need to pass, you may want to choose another review site. Still, the excellent reference notes and enticing guarantee make this an option well worth your consideration.
---
#5 School of PE Review Course
If you are looking for a comprehensive list of options, the
School of PE
is a great start. Just as the name implies, they have a robust catalog are rivaled only by
PPI2Pass
in content. They have several different channels for learning, which include:
Live Online Review Courses
OnDemand Monthly Subscription
Essentially, every Professional Engineer exam is covered at this school. They boast a high passing rate of 80-90% for first-time exam takers who attend every course. Furthermore, tutoring can also be purchased for extra support. Rates are structured at $125 for 1 hour and $500 for 5 hours.
The School of PE was designed to streamline the study process and helps you stick to a schedule. Most of the courses are risk-free. This means you can retake the classes at no cost when you don't pass.
School of PE's
OnDemand
course is ongoing and priced by subscription. Consequently, nothing is offered for free if you don't pass. So if you're the type of student who prefers to enroll in a course with less risk, you may want to give this one a pass and choose one with a more flexible price model like
Ultimate Civil PE Review.